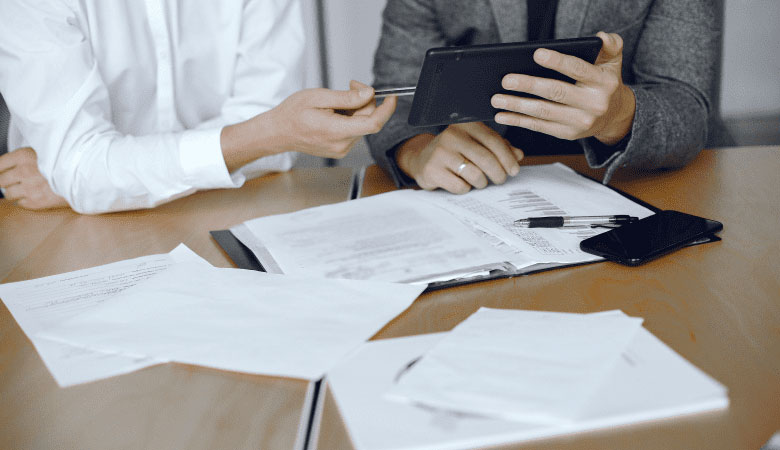 What is a letter of agreement? This question goes through the heads of so many people. The letter of agreement is basically a legal contract agreement between any two parties. The terms of the agreement are put in writing to help resolve any disputes that may arise later. 
In some cases, oral contracts are enforceable but when you create a letter of agreement, you strengthen the legality of the given contract. When you have a valid letter of the contract, it is the same as a valid contract. It is good to have this information at your fingertips as you seek to understand what is a letter of agreement. 
When To Utilize A Letter Of Agreement 
If you are looking for a legal agreement, you can easily find a sample template on the worldwide web. The main ones are employment agreements, non-compete agreements, leases, and customer contracts to name a few. 
However, you may be looking for an agreement document that does not have any existing templates. It is at this point that a memorandum of understanding or letter of agreement comes into play. Therefore, you need to pay extra attention when looking for a letter of agreement sample online. 
Suppose you would like to buy a motorbike from a close friend of yours. He could be planning to advertise it for sale at 2000 dollars. You may offer to purchase it before he puts the advert on a public ad. 
Suppose he is comfortable with the arrangement and you decide to give him a check of 1000 dollars. You may promise to pay the balance within 30 days. 
Your friends can in turn promise to wait for at least 30 days before posting the bike for sale. If you don't clear the balance within 30 days, he should also promise to return the check to you. He can also promise to cash the check once you clear the balance and receive your motorbike. 
You can document such a simple agreement in a letter of agreement. This basic kind of contract includes a consideration, an offer, and offer acceptance. If a contract lacks these three elements, it will be illegal in the respective state, overly broad, or has an invalid contract of adhesion. 
How To Create A Letter Of Agreement

Any party can write the letter of agreement as a basic agreement on the standard letterhead. In most cases, the party that is making the offer is the one that writes this letter. When you do so, you will be able to control the agreement terms as long as there is a reflection of general understanding. 
You can also use the format of MOU to write a letter of agreement. The most important thing is for it to have the structure of a normal contract. Be keen to state the date, names of both parties, and contact information. 
Each party should sign at the end of the document and then date it. You should list the main agreement points in the body of the MOU or letter and provide thorough and specific info where possible. The list should comprise specific items such as space for rent, sale, or even services for hire. You may use numbered paragraphs, bullets, or any other format that you prefer. 
The MOU has to be as concise as possible but can have provisions for jurisdiction, costs, and fees or the attorney, choice of law, amendments, jury trial waiver, counterparts, and/or notices. You need to use boilerplate clauses in writing most of these items. 
Signing The Letter Of Agreement 
Once you are done with the letter, send it to the other party with instructions to sign or return it to you with any requested revisions. You can still sign the letter before you send it to the other party. It brings in a simple process that allows you to negotiate. 
Once both of you have signed the agreement, it is now a binding legal document. You can place a signature block at the end and leave room for both dates and signatures with the headline "Acknowledged and Agreed."
Each party has to keep its own final and signed copy for record purposes. The parties can either sign the agreement together or exchange copies or they can sign one at a time. In the former method, each party will get a signed contract and not a photocopy. 
Letter Of Agreement & Bankruptcy 
A letter of agreement is normally issued once a non-secured creditor agrees to settle his debt at an amount that is lower than what he owed. It is a voluntary agreement that is governed by the law of contract and in some cases, it is referred to as a scheme of arrangement.  
If you are dealing with an insolvent debtor, what you need to use is a deed of arrangement. The main function of these letters is to prevent bankruptcy. 
How To Write A Letter Of Agreement
As we said earlier, this letter is normally written between two parties. To begin this letter, indicate the parties that are involved in the agreement clearly. You should also include the title of the venture and the date that your agreement takes effect. 
The first paragraph should have the reason for the agreement and describe all details like the payment period, and the ratio of stakeholders. The language that you use should be simple and strong so that both parties can understand it. 
Mention the expected duties of each party precisely to help avoid any unnecessary wrangles. Also, mention the duties that each party in the agreement has to 3rd parties that are involved in the agreement. 
Do not assume anything in your letter of agreement. Make sure you pen down everything including the tiny details because they will help you to clarify the details in case disputes arise. Also, provide a clear definition of the conditions and terms that are used in the agreement. To conclude the letter of agreement, let each party sign and then register it with the relevant authorities as a legal document.
Conclusion
A letter of agreement is a legally binding contract between 2 parties. It has to be signed and registered with the relevant legal authorities to make it valid. If you don't know how to go about preparing this document, simply contact your lawyer to help you out.
More Resources: