Facing abuse from your spouse can be heartbreaking and traumatizing.
This is because a spouse should be the last person you will be expecting to be mistreated after getting married.
But, if you have been a victim of spousal abuse, then worry not, as you have various rights provided by law for the purpose of protecting yourself from the threats and violence of your spouse.
In this article, we will talk about the concept of spousal abuse and the rights and punishments of the same.
What Is Spousal Abuse?
Spousal abuse is defined by the occurrence of violence and abuse that tends to occur between intimate relationships, like a spouse.
Spousal abuse is also defined as domestic violence or intimate partner violence.
This kind of abuse can involve a cycle of various cases of abuse that includes emotional, physical, or sexual violence that is inflicted on an individual in a domestic realm, like in cohabitation or marriage.
Anyone can be a victim of spousal violence irrespective of their age, gender, sexual orientation, or financial background.
Statistics provided by the United States Department of Justice, there 1.3 million women and 835,000 men are victims of physical abuse by their intimate partners on an annual basis.
Spousal abuse can be narrowly defined as a kind of domestic violence that is entailed by partners who cohabit or are married.
Spousal violence can take form when a single partner inflicts abuse on the other either physically, psychologically, or sexually. On the other hand, if both parties to a marriage or cohabitation inflict abuse on each other.
Is Domestic Violence A Crime In The US?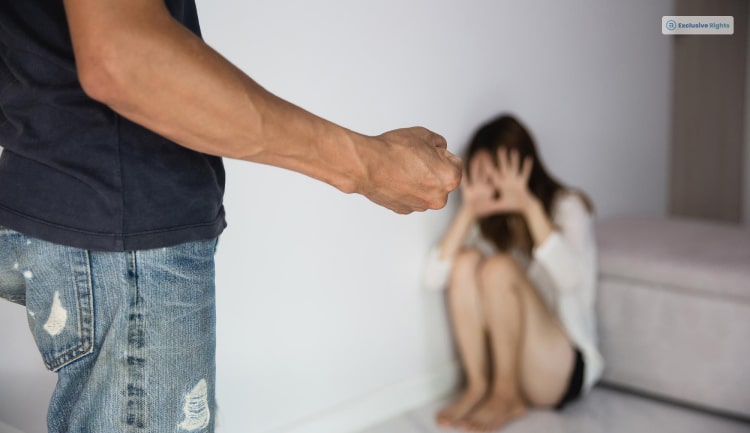 The majority of crimes that fall under domestic violence in the US are considered to be misdemeanors or felonies.
Moreover, domestic violence falls under the realm of federal crimes that tend to exist in the United States.
Similarly, the crime of spousal abuse also falls under the umbrella of domestic violence in the United States.
So, if one has been charged with the act of spousal abuse under domestic violence, then there are various possibilities of them being fined or being included in prison sentences or probation.
This depends on the seriousness of the charge one has been charged with in relation to spousal abuse.
What Is The Punishment For Domestic Abuse In America?
The crime of spousal abuse or domestic abuse has been noticed to carry a fine upto $250 and a prison sentence upto 15 days.
The offense of domestic abuse or spousal abuse is governed under the law of 'Violence Against Women Act (VAWA).'
In such cases, the Court has been observed for ordering restitution for paying the victim the full amount that has been lost.
These costs can include medical and psychological care, physical therapy, transportation, housing, childcare expenses, loss of income, attorney fees, and other costs related to acquiring protection from the abuser.
What Are Your Rights Against Spousal Abuse?
As a victim of domestic violence or spousal abuse, you are entitled to federal rights.
If you are a victim of spousal abuse, then you are entitled to the following rights as under '42 U.S.C. Section 10606(b)':
The right to be treated with fairness and respect for the victim's dignity and privacy.
The right to be reasonably protected from the accused offender.
The right to be notified of court proceedings.
The right to restitution.
The right to conviction, sentencing, imprisonment, and release of the offender.
The right to confer with the attorney for the government in the case.
Frequently Asked Questions (FAQ)
Does the US has a national helpline for assisting victims of spousal abuse?
Yes, It does. It is the 'Domestic Violence Hotline,' which is '1-800-799-SAFE (7233)'. It also has the National Coalition Against Domestic Violence,' which is '1-303-839-1852'.
Final Thoughts!
Now you have a better idea regarding the acts that are considered spousal abuse and whether they are punishable under the law.
So, if you are a victim of spousal abuse in the United States, then you are also entitled to a variety of rights.
These rights are federal rights that protect you under the 'Violence Against Women Act (VAWA).'
Along with this, we also advise that you acquire assistance from experienced attorneys who specialize in domestic violence cases to assist you through the whole legal process.
Read More: