The United States is a nation of immigrants. Since its founding, the US has openly welcomed individuals from across the globe. Furthermore, the US has several pathways with the US immigration laws for allowing immigrants to become permanent citizens. Eventually, they are also considered for their capacity to become naturalized citizens of the nation.
Some laws and regulations tend to be more complicated than others, but this is not the case in all circumstances. Due to this, individuals are required to follow a proper legal process to have a successful outcome.
According to the data provided by the Department of Homeland Security, 13.2 million lawful permanent residents, also known as "green card" holders, tend to reside in the US. Moreover, 8.9 million of these residents are eligible for naturalization.
While the application for a green card can be relatively standard, the legal requirements and procedures could be very confusing, complex, and ever-changing. Unless you are relying on the most updated laws and processes, it can be very easy to make mistakes.
Committing an immigration mistake can lead to delays in the application process, and depending on your mistakes, you can also be denied your immigration application. It is very important that you take due consideration regarding the immigration application, as a small mistake can affect your whole immigration process.
In this article, we have determined some of the common immigration mistakes you can make during the application process, along with solutions to avoid while filing for an immigration application.
The Most Common Immigration Mistakes & Its Solutions
We tend to make mistakes due to a lack of proper knowledge regarding the application. We have created a comprehensive list of the common immigration mistakes that you should avoid, which are as follows:
Mistake #1: Forgetting To Send In All The Forms And Paperworks
More so often, applicants tend to make the mistake of failing to send all the forms and documents related to immigration. You might think, what is so wrong with filing an immigration application? But in reality, it involves a load of paperwork.
With the inclusion of so many forms and supporting documents, it is easy to forget or misplace a vital piece of document that can make your whole application incomplete. If you are submitting an incomplete application, it will be rejected, delayed, and even denied.
The bulk of your paperwork will not be restricted to official forms. Along with standard forms, you will also be required to submit supporting evidence. This can include birth certificates, passports, marriage certificates, and tax documents that will be used to prove you are eligible for the benefit you are seeking.
If you are missing to provide any of the required documents, it will lead to your application process being delayed. You will also have to pay close attention to the form of documentation that is being requested. Generally, copies of supporting evidence are sufficient for the process. However, in some cases, you will be required to submit original copies of the supporting evidence or the certified copy issued by a government agency.
Solution #1
To avoid making this immigration mistake, you are advised to make a list of all the documents that you shall need for the immigration application process. While submitting your application, make sure that you have included all the documents required. Additionally, also make sure that you are submitting the documents in their said format to avoid your application being delayed, denied, or rejected.
Mistake #2 Sending The Wrong Payment For The Filing Fees
Almost every form that is submitted to the US government for immigration benefits requires the payment of a filing fee. The government shall not begin the processing of your paperwork until the exact filing fee in US dollars has been made payable to the US Department of Homeland Security.
The filing fees tend to change periodically, so it is very crucial that you know the exact filing fee before making your payment. If you are not paying the correct filing fee, your application will be rejected.
If you are signing or sending cheques for a lower or even a higher filing amount will not be taken into consideration as a down payment. Your application will still be rejected, and the amount will be mailed back to you.
Solution #2
Before you decide to make payments, make sure that you are updated on the filing fees that you will require for the application process. So, it is advised that you get the right information about the filing before making payments.
Mistake #3 Sending Documents That Are Not Translated
For many immigrants, evidence documents like birth certificates, marriage certificates, and divorce decrees are generally written in a language that is not English. But, all documents that you are submitting to the US government require to be in an English translation.
All translations of the certificate shall be performed by a person who is competent in translating the foreign language into English and certify that the translation of the document is true and accurate.
The translator will be required to put their name, address, and phone number under the signature. You might believe that friends or family who have the capacity in conversational English can effectively translate the document. However, legal documents often have uncommon words that might be foreign to even confident conversational English speakers.
Solution #3
You should hire a professional translator for the purpose of translating the documents that will be required for the immigration application. This will increase your chances of getting accepted in the application process for its authenticity.
Mistake #4 Forgetting To Sign The Application
You might forget to sign an application in an appropriate place. This is considering the length and complication of the nature of the applications; failing to sign the documents effectively is pretty common.
Depending on the application, there might be three or more places where an individual must sign their name. In naturalization applications, there is a place for the applicant to sign at the time of filing, a place for a translator to sign, a place for lawyers to sign, and a place where the applicant will be signing during the time of examination.
In an Adjustment of Status Support package for a green card, few forms are only signed by the petitioner, beneficiary, or joint sponsor for the affidavit to support it.
An incorrect signature can cause major delays and might lead to denial of the case. You might sign on all the dotted lines. But, still, there will be chances that you have missed a place to sign your name.
Solution #4
You are advised to hire an experienced immigration lawyer for the purpose of reviewing your immigration applications. This will allow you to avoid mistakes related to missing out on signing any vital places.
Mistake #5 Missing Your Chance In The Renewal Window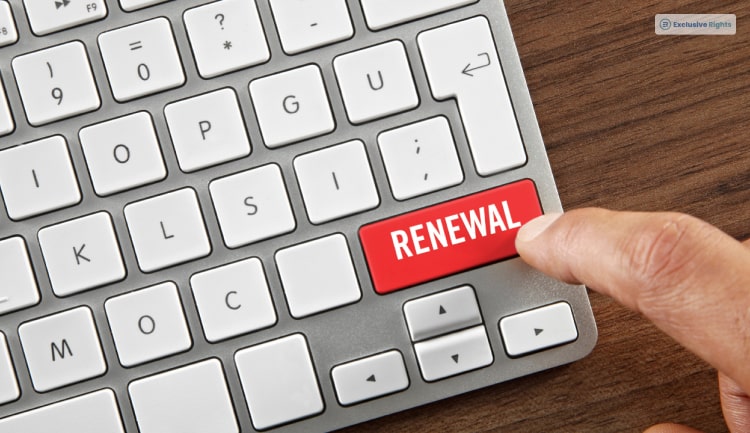 Many tend to wrongly assume that as long as their application is in progress, they do not have to renew their current nonimmigrant status. Nevertheless, if your immigration status expires, it might cause issues related to eligibility for the green card.
This can also restrict you from adjusting your status in the United States. Also, work permits and advance parole documents are typically valid for a year. So, it is wise to apply to renew the work permit and advance parole four months before they expire. Re-entry permits are valid for two years and sometimes for a year.
Solution #5
You should make sure that you are effectively considering the renewal timing of your immigration application. This is because if you are not aware of the renewal windows, your existing status can expire, which will impose an issue in the future.
Mistake #6 Not Knowing Your Criminal History
In Spite of the thoroughness of your documentation process, the USCIS will still be running a background check as part of your application process. All applicants must assume that the US Department of Homeland Security will find out about any criminal history that you might have.
Due to this, if you do not express your criminal history in the application process, the USCIS will determine your past no matter what.
Solution #6
If you are not sure about your criminal history because it occurred a long time ago or there have been too many arrests to be counted, it is advised that you hire an experienced immigration lawyer. He or she will conduct a background check and request all records to provide you with a legal opinion on the criminal records' potential consequences for immigration.
Filing your immigration application by consulting an immigration lawyer will enable you to file your application in a successful manner.
Mistake #7 Accidentally Filing With Wrong Information
Even if you have a clear memory, it is not rare that you cannot slip in wrong information in your immigration application. Unfortunately, USCIS does not accept wrong information as a defense of the mistake you have committed.
You have to consider the high stakes that are involved in immigration and naturalization applications, and it is very common for applicants to provide incorrect information and try to pass it off as an honest mistake.
Due to this, the USCIS is extremely curious about any data that proves to be inaccurate or misrepresentative of the applicant. As mentioned earlier, if you have a missing criminal record, then they might think you are intentionally avoiding information for the purpose of getting accepted.
Solution #7
You will be required to double-check the documents before filing to the USCIS. Reviewing your application thoroughly will allow you to avoid making the mistake of putting in the wrong information.
Mistake #8 Not Taking The Right Assistance
Immigration applications tend to be a very complicated process. It is very common to make a small mistake in the immigration application that can end up delaying the whole process.
That is why you are required to work with people who have a thorough knowledge of the whole immigration process and aim to assist you in the whole process.
Solution #8
It is wise for you to hire a professional to deal with your immigration application to the US. At first, hiring a professional might seem expensive, but it will be worthwhile in the long run.
Moreover, you should also avoid any individual seeking to provide help in return for a lucrative offer. These are usually scammers who will rob you of your money for the purpose of offering you an easy path to getting your application accepted.
So, you have to take proper precautions before hiring a professional to assist you in the whole immigration process.
Frequently Asked Questions (FAQs)
Here are some of the commonly asked questions regarding the process of immigrating to the US:
Q: What is a Green Card?
A: A green card issued by the US Citizenship and Immigration Services (USCIS), which provides proof of lawful permanent resident status. It provides the authorization to live and work anywhere in the United States. Most green cards must be renewed every 10 years, but some exceptions based on marriage or investment should be replaced after the first 2 years. 
Q: What is USCIS?
A: The US Citizenship and Immigration Services (USCIS) is a part of the US Homeland Security (DHS), which is a government agency that oversees legal immigration to the US. USCIS is primarily responsible for the approval of green cards, naturalization, work permits, travel permits, and other benefits related to immigration.
Q: Can I work in the US while waiting for my green card?
A: Yes, you work in the US while waiting for your green card through the application for a work permit. Depending on the nation you are coming from, you will be required to fill out a form like H1-B or L1 to stay in the nation while working. 
Final Thoughts
Now, you have an idea of the common immigration mistakes you can commit for the purpose of applying for residency in the US. If you are confused about the whole process, it is advised that you hire an immigration lawyer to successfully complete your immigration process.
Read More: