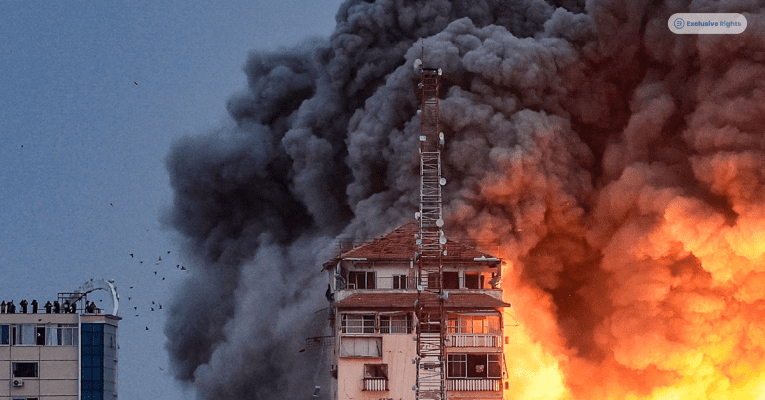 Hamas, the much-disputed Palestinian militant group of Gaza, has now announced that it has launched anti-tank missiles at Israeli soldiers in the area on Tuesday.
It adds to the ongoing conflict between Israel and Hamas, which has seen a massive escalation in recent weeks. The militant group originally targeted the Israeli forces, which had forcibly entered Gaza's southern axis.
Hamas apparently used machine guns and locally produced anti-tank missiles to carry on its attack against Israel's invasion. The ammunition list included al-Yassin 105 missiles.
Additionally, the Hamas hit the Israeli forces in northwest Gaza with two tanks and bulldozers. This information is according to the reports of al-Qassam Brigades, the armed wing of Hamas.
With this latest update, the situation in Gaza remains highly volatile. Israel very recently launched its ground offensive in the Gaza territory. It followed the gun rampage that Israel claims was actually by Hamas militants.
The rampage resulted in 1,400 casualties. As the conflict continues, the humanitarian crisis in Gaza deepens. The number of casualties and displaced civilians also keeps growing.
Health authorities in Gaza have delivered a report stating multiple casualties. Casualties include many minors, all a result of the Gaza and Israeli attacks since October 7.
The United Nations has called for a ceasefire. The UN and other nations have been requesting to allow humanitarian aid to reach the strife-ridden areas.
Read Also: