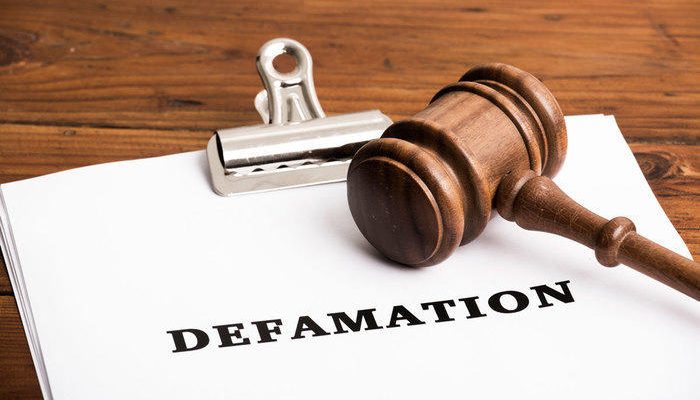 If you receive a physical injury, it will heal after some time. But if you receive a serious injury…not physical but mental, you are hurt inwardly. It takes some time to recover.
-Do you know what defamation is?
In simple terms, defamation involves some wrongful act that makes a person hurt and injures reputation.
When a defamation statement is made verbally, that turns out to be "Slander" and when the defamation is made on written terms, it turns out to be "libel".
Now, the only path to seek the remedy for this mental injury is to file a legal case against the person and make the individual realise the mistake openly.
You need to file a defamation lawsuit against the individual, which is the first legal step you must take.
Some lawyers fight cases of Defamation in New York. You need to consult one of those bonafide lawyers that can prepare the strongest possible case to stop the offender down to the heels.
In this article, we are discussing the important things that you need to consider while filing a defamation case against an individual.
Defamation: Everything That You Need To Know
The first step you need to figure out is whether or not your claim holds substance.
Well, that's quite a relative term. What is defamation to you might not be a definition to others.
Every individual is different in different aspects like temperament and others.
The statement made by an individual must injure an individual reputation.
All these nitty-gritty must come to play when establishing defamation.
This is a bit complex, and you must consult experts like "Defamation Lawyer NYC" to have a fair idea of this.
1. Calculating Damages In A Defamation Case
If you are defamed, remember it must cause you some precise harm. There are three kinds of damages that come under the purview of defamation, and they include:
Actual damage.
Assumed damage.
Punitive damage.
Actual damage can be quantifiable in terms of certain monetary value.
For example, suppose defamation reduces the reputation of your organisation to such an extent that your organisation suffered calculable financial loss.
The court and not the individual assumed damage. Under this comes the introspection made by the judicial authority. Assumed damages are quite an insignificant amount, as low as 1dollar.
Punitive Damages are generally made to push the defendant for some various conduct.
2. Procuring Evidence
If you have decided to file a lawsuit against an individual on the grounds of defamation, you need to produce some constructive proof of evidence.
It can be some statement recorded in written and verbal form. If the statement of defamation is made online, ensure you have some printed copies of the emails.
One more important thing you need to consider. Compile a witness that verifies the defamation made to you.
Put these documents in front of your lawyer. They are going to tell you what you will do next. Have professional lawyers like Defamation Lawyer NYC on your side.
3. Talk To Attorney
This is probably the most important point that you can't ignore under any circumstances. Talk to your lawyer. We hope that you have hired some highly professional lawyers like Defamation Lawyer NYC.
While you engage in talk, make sure that you do touch upon the important points. Have open discussions; keep nothing in the dark.
One more thing that is important here. The charges. These are highly complex lawsuits, and the lawyers work under a contingency fees structure.
If your legal unit can get the net recovery from the defendant, the legal team will be chagrin with a portion of it.
For example, the attorney can charge around 25% of the recovery if the case is resolved before the lawsuit is filed. Shares can reach 33% to 40%, depending on the progress of the case and the time taken to resolve the case.
Conclusion
In order to conclude, it can be understood that defamation charges are a bit relative and are subject to understanding both sides. These cases are complex, and we advise you to hire some quality legal teams like Defamation Lawyer NYC to increase the chance of your recovery from the filed lawsuit.
Read Also: