There are a variety of fields that can be seen to be interesting for any law aspirants. Business law is one such field of law that tends to be a popular choice for legal aspirants across the globe. In this article, we will provide you with a guideline regarding the steps of becoming a business lawyer in the United States. 
What Is A Business Law Degree?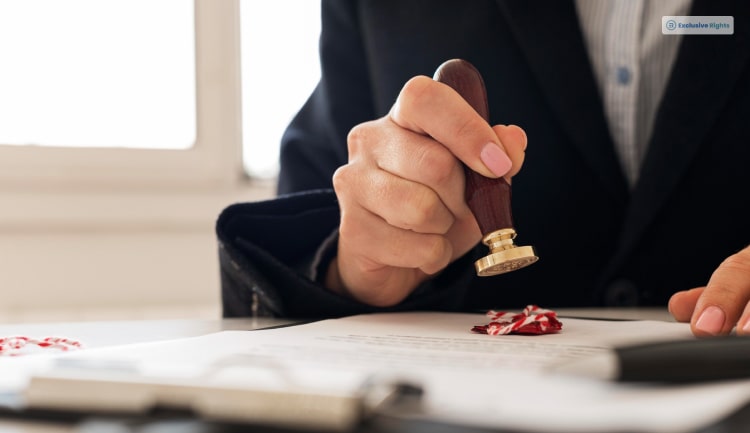 Business law is a field of law that deals with the operations and functions that tend to occur within business organizations. Business laws also guide commercial entities in fair trading within the marketplace and resolve disputes within the marketplace. 
A business law degree will enable you to understand the complex legal structure behind the working of the entire business sector. A degree in business law will allow you to have specialization within the courses of business law.
You can achieve this qualification in both bachelor's or master's level. The degree has usually involved the inclusion of topics like taxation, real estate, bankruptcy, and intellectual property, among a few. 
Having a business law degree will allow you to have a proper understanding of the various functions and operations that are involved in managing a business entity.
Business Lawyer Vs. Corporate Lawyer: Difference
We often use the term business lawyer and corporate lawyer simultaneously to describe the same kind of lawyers. But both these terms have a very minor but significant difference.
The area of business law is also known as mercantile law, which has two kinds of laws included within it. The first is the regulation of commercial organizations through company laws and the other is the regularization of commercial entities through contractual laws.
On the other hand, corporate law only deals with the operations of a company and whether an organization is complying with the existing company laws. This states that business law has a broader aspect compared to corporate law.
This is because business laws also include factors like transactions, contracts, employment, and taxes that are involved within a commercial entity. 
Prerequisites To Become A Business Lawyer
If you are planning to study business law and dream of becoming a business lawyer within the United States, then these are the prerequisites you are required to pursue:
Bachelor's Degree
Before you can pursue a degree in business law, you will be required to earn a bachelor's degree. You can pursue a variety of undergraduate degrees before acquiring a degree in business law.
This can include a bachelor's in law, business, or political science, which will allow you to have a better understanding before you pursue the business law degree.
Professional Experience
Many legal aspirants are observed to pursue a higher qualification after having achieved appropriate experience within a similar field. However, schools do not have any conditions regarding professional experience.
But, if you apply for the degree with relevant experience within the field, then the application will highlight your knowledge and commitment to pursuing the degree. You can consider working with law firms, corporate organizations, or financial departments to highlight your knowledge.
Acquiring Minimum GPA
Some law schools might require you to have a minimum GPA before granting you permission to get a degree in business law. Typically, the minimum GPA that could be required to get admission is 3.0 in your bachelor's degree.
The Process Of Becoming A Business Lawyer In The United States
The process of becoming a business lawyer follows a similar course to becoming a lawyer within the region.
Step 1: Complete Your Undergraduate Degree
The first step of becoming a business lawyer is to complete your bachelor's degree. You can achieve your graduation in any similar field like finance, accounting, law, or business.
Step 2: Complete An Internship
The second step that can speed up your process of getting a degree in law is exploring internships in law firms, government offices, and legal clinics. During the internship period, try to learn the roles that are played by business lawyers. This will give you an idea about the field you are about to explore.
Step 3: Apply To Law Schools
To become a business lawyer, you will be required to apply to an American Bar Association-accredited law school. Most law schools will require you to pass the Law School Admission Test (LSAT) to get admission to a law school.
Step 4: Earn Your Juris Doctor
After getting into law school, you will be required to complete your juris doctor course to become an attorney. During this period, you will be going to learn about legal procedures, taxation, and legal communications, among a few.
Being a business law aspirant, you are advised to concentrate on laws that include within the realm of business law.
Step 5: Pass The Bar Exam
After completing your law school, you will be required to pass the American Bar Association's exam to become a licensed lawyer in business law. This exam will determine the knowledge of the legal matters you have learned in law school.
Step 6: Get Licensed In Your State
After passing your bar exam, you will be required to acquire a license to practice law within the United States. The state you will decide to work as a lawyer will be the state license that you will be acquiring.
Salary Of Business Lawyers In The United States
Now, you might be wondering about the salary structure of a business lawyer in the United States. The monthly average salary of a business lawyer in the United States tends to earn $3,910, and on an annual level, they earn $46,922.
Final Thoughts!
Now you have a fair idea about the process of becoming a business lawyer in the United States. We suggest that you follow the above-stated steps and guidelines to effectively take admission to law schools and get a license to become a practicing business lawyer.
We at exclusiverights.net wish you the best of luck with your dreams and wish you a great career in the legal field. 
Read More: